IIT Kanpur has a long history of successfully attempting innovative approaches in education, technology, and research projects impacting society. One such innovative and ambitious project of IIT Kanpur is the Gangwal School of Medical Sciences and Technology. Future innovations in medicine and healthcare will be driven by technological interventions. With its strong track record and infrastructure in MedTech Innovation, IIT Kanpur wishes to address this gap by establishing a one-of-its-kind Medical School to bring a paradigm shift in approach toward medical research and MedTech innovation in the country.
The school is expected to:
The Gangwal School will have the following three major components:

1. Hospital Complex: This complex includes 500+ bedded Yadupati Singhania Super-speciality hospital and 50+ bedded Cancer Care and Research Center, with a world-class facility on board, will offer affordable treatment in specialities like oncology, cardiology, cardiac surgery, endocrinology, neurology, neurosurgery, etc. to over 4 million people in the 300-km radius of Kanpur. For more details, check here.

2. R&D Centers of Excellence (CoE): The CoEs will bring together the strength of the faculty, cutting across the disciplines such as science, engineering, humanities, and medicine, and will serve as a major hub for MedTech innovation in futuristic medicine. The students and fellows working in each of the thematic CoEs will be encouraged to use the Incubation Ecosystem of the Institute to translate their ideas into products and start-ups. The goal is to make the Gangwal School the one-stop-shop for MedTech Innovation and to provide technological solutions to unmet healthcare needs. For more details on the CoEs and flagship projects, please check here.

3. Academics:School plans to run super-speciality postgraduate medical programs like DM and MCh programs (regular medical stream) and transdisciplinary research programs (MS and PhD) in engineering/science/medicine interface areas. Gangwal School, in the first phase, is focused on research, innovation, and entrepreneurship.

The Gangwal School is a unique project which will be developed with support from philanthropists, IITK alumni, and corporates. The fund being raised is mainly for the fixed assets and to bridge the working capital gap in the first 3-4 years. The hospital will be run in a self-sustaining mode, and the research will be supported by extramural funding through various agencies. The technical and administrative staff of the hospital will be supported through the earnings of the hospital. For more details on the donors and for contributions, check here.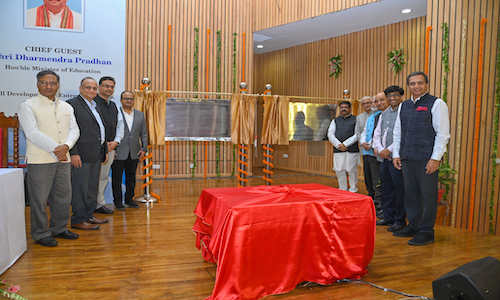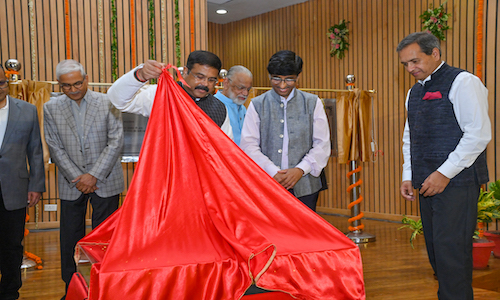 Union Education Minister Shri Dharmendra Pradhan laid the Foundation Stone of Gangwal School of Medical Sciences and Technology and Yadupati Singhania Super Specialty Hospital at IIT Kanpur on 16th July 2022. The ceremony was also graced by Dr. K Radhakrishnan, Chairman, Board of Governors, IIT Kanpur, and by major donors, alumni, and other invited dignitaries. check here.